Mold china manufacture:
We are manufacture injection mold have below check:
1.meeting check the manufacture possible or not
2. find solution..how to injection mold manufacture
3.making the inejction mold manufacture check list
4.doing the mold timetable to customer.
5.sent out every weeks timetable and injection mold process picture to customer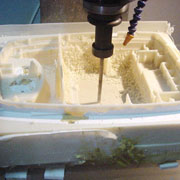 we are try much better to customer on injection mold ,samples
Inspection figure is mainly as follows:
1 The important principle of project
⑴ based core, cavity schedule, whether the omission of the design part.
⑵ take several gold type is appropriate.
⑶ parting of the settings are correct? Shi Jin-type meets the requirements of the book like?
⑷ can completely fill the cavity?
⑸ production costs are within budget?
⑹ molded production costs are within budget?
⑺ gold-based delivery time can be completed?
⑻ to ensure the delivery time, whether to take reasonable measures?
⑼ molded cavity can successfully emerge?
⑽ molded core could well emerge?
⑾ gate, whether the improper flow channel configuration?
⑿ whether the interference at the cooling water?
⒀ support columns, mandrel, set-oriented column without interference?
⒁ Mold Shrinkage calculations are correct?
⒂ split inserts the correct way?
⒃ with each other on both sides of the part design is correct?
⒄ molding machine to pay official sample is taken to meet the requirements?
⒅ other special requirements are met?

2 King-type structure in review
⑴ the current design is correct or not, whether changes can be improvements?
⑵ resin flows expected correct?
⑶ core, cavity-off response is correct or not?
⑷ slider and sliding core design is correct?
⑸ with correct at the tolerance?
⑹ exhaust is appropriate?
⑺ with the gap is appropriate?
⑻ assembly is difficult?
⑼ demolition convenience?
Whether the phenomenon of dialogue ⑽ prevention?
⑾ whether the interference between the components on both sides?

3. Conduct a detailed review of the parts:
⑴ whether the size of mutual inconsistency?
⑵ cross-section shape is correct or not?
⑶ parts number correct?
⑷ parts material correct?
⑸ plate meets the rigid requirements?
⑹ cavity stiffness, strength meets the requirements?
⑺ gate shape is appropriate?
⑻ processing method is a proper consideration?
⑼ electrode design is correct?